In this guest review, renowned firearms trainer Il Ling New gives us her honest opinion of Vera Koo's book, "The Most Unlikely Champion." Il Ling read the book twice, and it's safe to conclude that it changed her life. ~BB
What would you do if life handed you not 1, not 2, not 3 … but a series of gut-wrenching, only-in-the-movies tragedies? What would you do if your life, as you knew it, had ended – not once, not twice, but so many times that you felt like the walking dead?
If you're Vera Koo, you pick yourself up, "find something you're good at," and while you're at it, become a record-breaking, gender-busting, multi-world champion. All after you raise 3 kids, run a successful business, and hit 40-years old.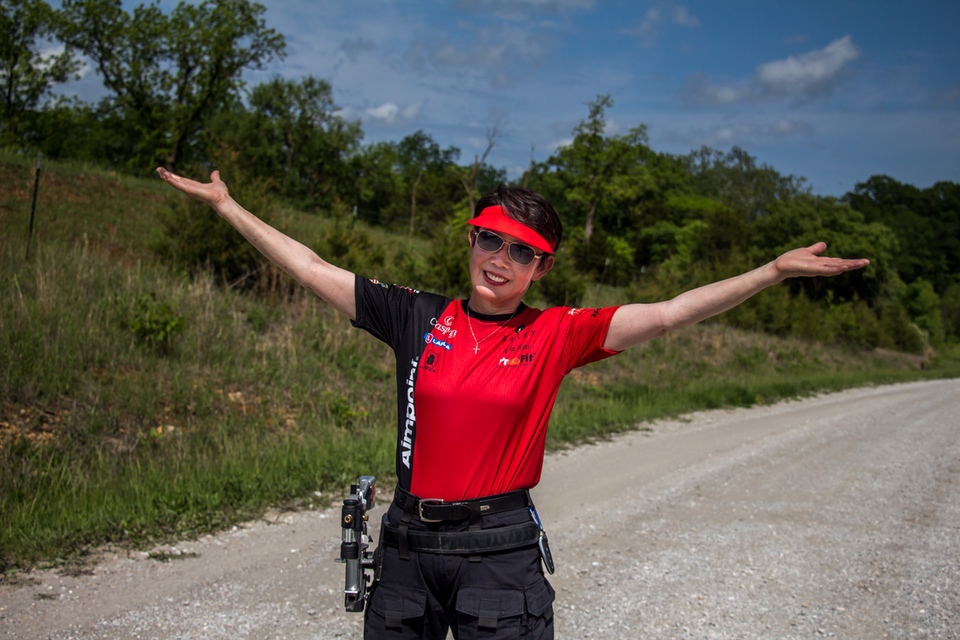 Koo's autobiography, "The Most Unlikely Champion," is nearly impossible to categorize, and it's just as hard to put down. Short but deftly crafted, Koo's and collaborator Justin Pahl's book is paced like a mystery and reads like an intimate journal. It's deep look into one woman's journeys – yes, there are several – through unthinkable heartache, tragedy and dark family secrets, to find her way to personal bests and personal discovery.
Background on Vera Koo
I'd heard of 顧方蓁 for years, and had been impressed and intrigued.  At a time when there weren't many women shooters, let alone female competitors, she was breaking down walls and records, paving the way for the rest of us. To win the Bianchi Cup women's championship an unprecedented 6 years in a row (including an overall-match high score), to hold numerous national and international medals and titles, is impressive enough. To endure and dominate for more than 2 decades is staggering.