I'm lying here, exhausted and healing from a difficult surgery and recovery, my body unexpectedly going into sepsis and taking much longer than anticipated to mend. I pick up my copy of Vera Koo's newest book, "Wisdom and Things: Essays From an Unlikely Champion," knowing that her dogged and unyielding spirit is most likely within its pages. I crave a story of tenacity right now and I'm hoping to find it here. As I expected, I am not disappointed.
I "met" Vera Koo while reading her first book, "The Most Unlikely Champion," and was astonished at our similarities as "petite, middle-aged" Asian women who picked up her first gun at age 41. I was fascinated to read that Vera went on to become an eight-time Bianchi Cup champion despite all the obstacles before her. After 25 years of training, competing, learning, and growing, Vera compiled short, pithy, sometimes raw lessons she's learned into a graphically appealing and readable book.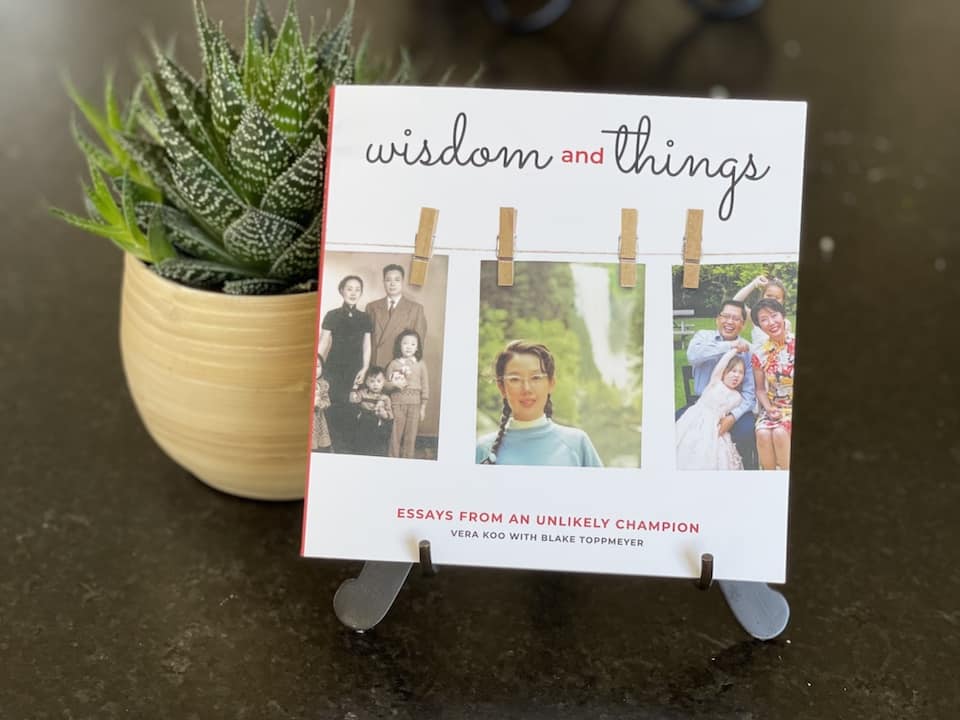 Divided into four parts, each section contains shot-sized secret sauce for you to throw back. You can feel her determination with each obstacle, each disappointment, each hardship, each mountain. As she steadfastly faces each challenge, she conveys to a reader her belief that "life is 20 percent what happens and 80 percent how we react." Undoubtedly, this attitude accounts for her signature view toward the times she broke her leg, tore her ACL, shot poorly, or had setbacks as she faced them with no hint of self-pity or blame.
Sometimes, I wonder what super-serum Vera grew up on, but then she makes it clear that we are all responsible for our own attitudes and actions. She takes extreme ownership of all the decisions she makes and views what life throws at her as motivation, not failure.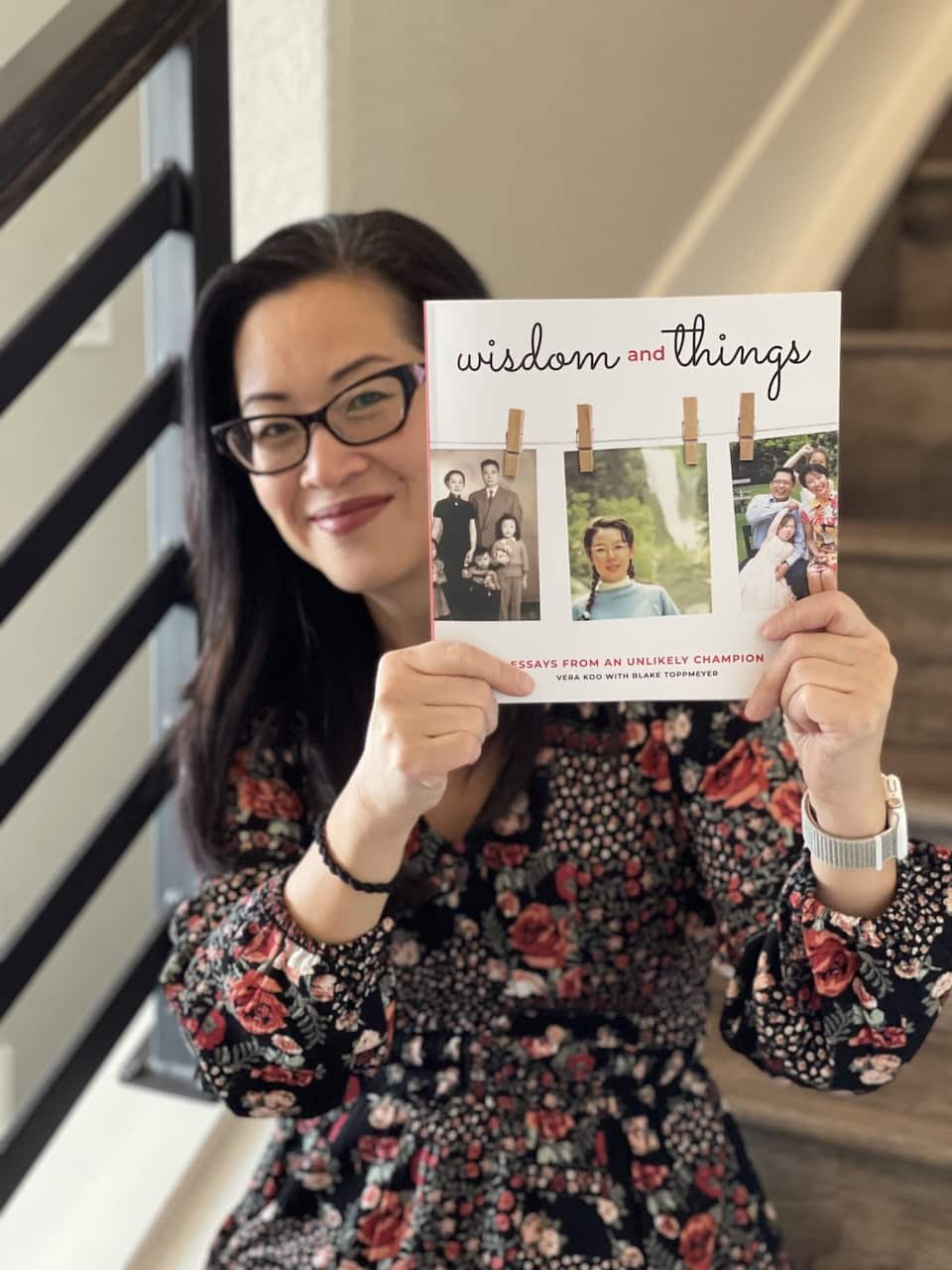 Throughout the book, Vera weaves in stories from her distant past with glimpses into her training life. She recalls thoughtful advice from her mother, her instructors, books she has read, and shows she has watched. It's an assortment that is rich, but palatable, has depth, but not highbrow.
You know and I know that she is a remarkable woman. We know it takes great insight and resolution to understand the world and function in it as she does. But what makes Vera so compelling is that you sense her conviction that she is not doing anything you cannot do. Her messages' undertones are humble and kind. She sees you as a friend who needs her doses of food, sleep and medicine to reach your full potential. There's a steady assurance in her tone that says, "Don't worry if your life is messy; I was there and here are the lessons I've learned the hard way. I am certain that with God's help, you'll be OK, too."
As I face my own health challenges, I think of how timely it is to read of her determination to attain her goal of being at the next Bianchi cup though her leg lay helpless in a cast.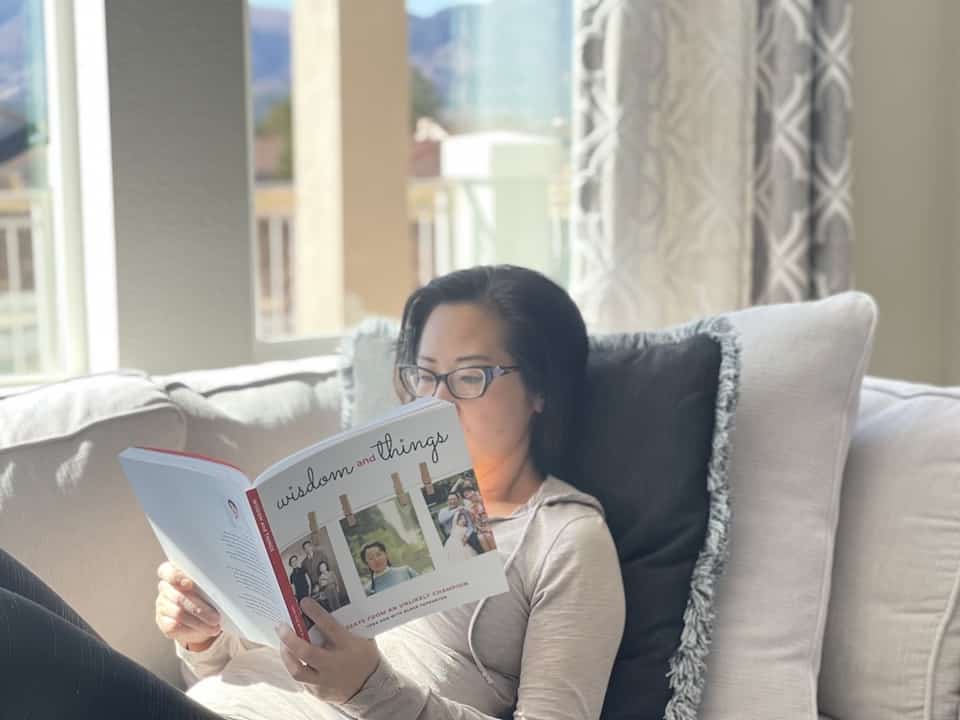 As I contemplate my new ventures, I think of what she accomplished at my age – with little experience, but a lot of grit and hard work. "When you have a chance to expand your horizons and experience something new, take it. You do not know when it will come again." Retirement? What retirement?
As I consider the decisions I need to make, I am inspired to choose the hard, because she felt pain, but she faced brokenness with faith and forgiveness. She became vulnerable so that I could feel her friendly hand on my back, giving me much needed and loving support. When she embraced her role as a mentor, I wonder if she realized she would be mentoring people she's never met through her books? But then, perhaps that was the goal of her writings.
Before I close the book, I read as she tearfully considers the impact a masterful and skilled performer had on her during a Broadway show. This performer changed Vera's perspective and enriched her views. As I think about Vera's two books, I look forward to meeting her and thanking this "unlikely champion" for straightening out some of my backbone and enriching my views with her extraordinary spunk and wisdom.
This book review by Julie Park was originally published at Women's Outdoor News.